The Best Golf Balls To Buy In 2020
By Nick Harris-Fry last updated
Hit the ball further with more accuracy by using one of our top picks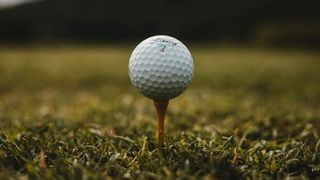 (Image credit: unknown)
If you're reading this in the hope that there is one perfect golf ball out there that will transform you into the next Rory McIlroy, then we have bad news – there isn't. However, if you do pick up the right ball for you, you will find that your game benefits, even if you still have to be swinging true and making smart decisions on the course to bring your scores down.
Aside from the colour, golf balls don't vary a great deal in appearance, but there are differences in material that make certain balls better suited to different players. The amount of spin they generate is the main point of difference. Low-handicap golfers will benefit from a softer, high-spin ball that they can control to perfection, while high handicappers will find a harder, low-spin ball helps them to keep their shots straight.
More expensive golf balls usually have a urethane cover, which is softer and generates more spin than the ionomer cover on cheaper balls. The downside of urethane is that it scuffs more and your balls won't last as long, so if you're just getting into the game cheaper balls that spin less will be better picks for a number of reasons.
Beyond these basic differences, golf ball manufacturers will claim any number of magical benefits to their products, backed up by the ecstatic reviews from the pros who are paid to use them. We reckon it's worth fully embracing this hype, because golf is often a confidence game and if you really believe your ball makes you better, it just might.
The Best Golf Balls To Buy In 2020
A hugely popular pick for golfers of all levels, the Pro V1 is designed to go long with low spin when hitting shots like drives, while still having a soft feel to allow for greater control around the greens. Since it's such a popular ball, you can find refurbished Pro V1 balls on sale easily if you're still losing balls regularly enough to make the full price feel a bit of an extravagance.
Buy from Titleist (opens in new tab) | £48 for 12 balls
---
This urethane-covered ball is made up of five layers and is an all-rounder that aims to offer the ideal combination of spin and speed to help you get from tee to the hole as efficiently as possible. There is also the TP5x, which offers a higher trajectory, a more piercing flight and a harder feel, so it will add distance but lose a little spin compared with the standard TP5.
See related
The large core and thin cover on the Chrome Soft should help you hit long off the tee without worrying about too much spin dragging your ball off-course, while still allowing you to engage that spin in your short game to give you control around the greens. For those who need extra help lining up their putts, the Chrome Soft Triple Track ball has three lines marked on it to help you swing true on the greens.
---
The AD333 offers excellent value and is a popular choice with new and high-handicap golfers, offering a firm feel as well as a long and true flight off the tee and on iron shots. It might not have the outstanding control around the green of a softer, urethane-covered ball, but it still allows for enough spin to help you post low scores.
Sign up for workout ideas, training advice, the latest gear and more.
Thank you for signing up to Coach. You will receive a verification email shortly.
There was a problem. Please refresh the page and try again.