Ultramarathon Training Tips
By Wes Crutcher published
Completing an ultramarathon is an incredible experience, but it's a big undertaking. Here's how to prepare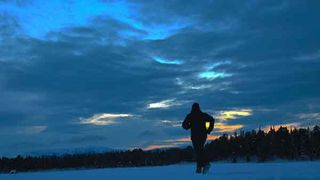 (Image credit: Unknown)
Once you've completed a marathon, there's really only one way to go – it's time to step up to ultramarathon distance. If you've made that first step and decided that you can – hell, you MUST – complete an ultra, congratulations. If you succeed you will join a small, elite group of runners who have dared to push themselves beyond the marathon.
Whether you're planning to take on a 50km, 100km or week-long multi-stage event, it's crucial to get yourself in condition if you want to have any chance of completing the race. But just as crucial is enjoyment. Becoming an ultra competitor isn't just about event choice – it's a lifestyle choice. Training will become your daily companion, so make sure you enjoy it. The first tip for any novice ultrarunner is: have fun. But it's not the only one – here's what else you need to know before you start.
Tell someone where you're going
Always let a friend, family member or neighbour know where and when you're going for a long run and when you expect to be back. Make sure you have a charged-up phone with you for emergencies.
Hills are your friends
Hills are ideal ultra training partners: they'll slow you down to give you more time on your feet, they will push your cardio endurance to the next level and they'll make your training more varied and fun in the process.
Mix it up
Change the locations of your runs (especially) long runs from time to time for variety and stimulation. Take an accurate map of the area with you.
Get your kit right
Analyse every aspect of your gear to ensure it is suitable for an ultra-distance event. Pay attention to the climate control features and fit before brand loyalty, focus on the requirements of the specific race and its environment, and use your training to test, test and test again! Some recommended brands are Buff, CamelBak, Hennessy Hammocks, Marmot, Montane, The North Face, Oakley, OMM, Salomon, Silva, Skins, Under Armor, VIVOBAREFOOT and Yeti.
Find the perfect backpack
Take a backpack on your long runs, carrying enough of your favorite fuel and drink to last the whole distance. If your chosen race is one that requires you to be self-sufficient, start training with a pack that's half your goal pack weight, gradually adding weight as the weeks pass. We recommend OMM, Raidlight and Salomon packs, but try a few to see which suits you best.
Don't forget to walk
Seasoned ultra veterans say, "Walk the ups, run the downs" – this can be crucial during a tough ultra and could be the difference between finishing and pulling out. Your long 'runs' should include some walking – try 30km of running with 8-12km miles of walking.
See related
Consider the climate
In many ultra races, including ours, you'll face extreme temperatures, tough terrain and other challenging factors such as humidity or altitude, and it can be difficult to prepare for these in your training. Arriving in your race location early can help but this is seldom possible owing to work and family commitments. Our advice is to follow the training plan and replicate the conditions where possible. Try training in cold weather gear during the summer to simulate the extreme heat of a desert or jungle, heading for the seaside to get used to the loose sand in desert dunes – in short, get inventive. To gain from environment training you should start at least two weeks before the start of your event, and the biggest boost may be psychological rather than physical.
Nutrition
Never attempt an ultra without a precise nutrition plan. Use your training to fine-tune your plan, trying different fuel options to see how your body reacts each time. Brands we recommend include Cliff, Extreme Adventure Foods and Hammer Nutrition.
Wes Crutcher is the managing director and race designer for Beyond The Ultimate (opens in new tab)
Sign up for workout ideas, training advice, the latest gear and more.
Thank you for signing up to Coach. You will receive a verification email shortly.
There was a problem. Please refresh the page and try again.