The Best Men's Running Shorts
By Nick Harris-Fry published
They might all look the same in the shop, but the very best shorts will keep you running in comfort for longer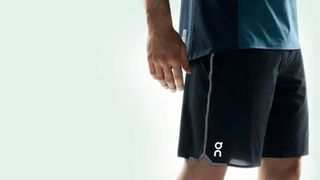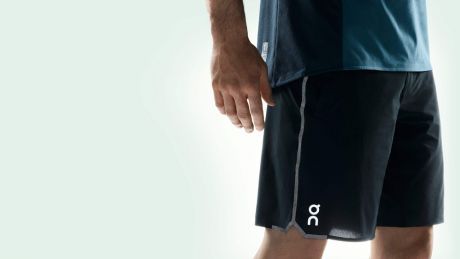 (Image credit: unknown)
Not too long ago, running shorts came in just one variety: extremely short. Now, there are all sorts to choose from, and anyone who's developed a painful downstairs chafe midway through a race or training run knows how important it is to get the right pair. We've tested running shorts from all the major brands and concluded that these right here – in no particular order – are the very best of the best.
Soar Elite Marathon Shorts
(opens in new tab)
Soar has a superb range of running shorts to suit a variety of needs. The Dual Run 3.0 (opens in new tab)shorts have a comfortable inner and are great for daily training, while the Speed Shorts 4.0 (opens in new tab) shorts are excellent half-tights for speed sessions and racing. However, it's the Elite Marathon shorts we want to throw the spotlight on, because of the excellent storage they offer for long races.
Waistband loops on the front of the shorts hold two gels, and then two drop-in pockets can take another four between them. That's a whole load of carbs being carried in a very lightweight and speedy set of racing shorts, and the positioning of the gels means they don't bounce around on the run.
The downside with the Marathon shorts, and indeed all of Soar's options, is the price, but we can attest to the quality you get for that outlay.
Buy from Soar (opens in new tab) | £128
Zone3 Compression 2-in-1 Phantom Shorts
(opens in new tab)
We liked the first 2-in-1 shorts we tried from Zone3 – the RX3 Medical Grade shorts – but they were a little heavy on the compression for our liking, and were fairly heavy in general. The new Phantom edition offers a lighter feel, though the inner layer still offers upper leg support without being quite so intense. Crucially, the Phantom also has a useful phone-sized drop-in pocket on the inner layer, so you can ditch the running belt or armband.
Buy from Zone3 (opens in new tab) | £85
Iffley Road Seaford 8in Stretch Shorts
(opens in new tab)
For those who prefer a longer cut to traditionally skimpy running shorts, the Seaford Stretch Shorts (sold along with sea shells by the sea shore) offer a welcome alternative. The close fit and stretchy fabric mean they aren't at all restrictive when running, but the longer cut means you won't feel out of place if you stop off at the shops after a run. They also have a large zip pocket on the back that can store your smartphone without excessive bouncing.
Buy from Iffley Road (opens in new tab) | £75 (currently reduced to £45)
Saysky 2in1 Shorts
(opens in new tab)
We've been testing both these and the Saysky Pace Short Tights (opens in new tab) of late and they are both fantastic. They provide a comfortable and supportive amount of compression without feeling too snug, while the inner layer on the shorts has two drop-in pockets that can accommodate a phone, soft flask or a couple of gels. We used the Short Tights for a marathon recently and carried two soft flasks in the pockets without any annoying bouncing. Both the 2-in-1 shorts and short tights also have a zip pocket on the back for small essentials like keys or a card.
Buy from Saysky (opens in new tab) | £67
BAM Sungem 2-in-1 Jersey Shorts
(opens in new tab)
These comfortable 2-in-1 shorts are thicker and a little heavier than many dedicated running shorts, but the soft material and relaxed design make them great for easy runs as well as a variety of other activities. Bamboo fabric also naturally resists odours and in our experience BAM's gear stays as soft as ever even after years of regular washing. The shorts have a drop-in pocket on the inner layer that can take a phone and hold it securely during a run, plus two normal side pockets on the outer layer.
Buy from BAM (opens in new tab) | £49
Janji 5in AFO Middle Short
(opens in new tab)
US brand Janji focuses on sustainability across its running range, and the AFO fabric that makes up 88% of the material used in these lightweight shorts is made from 100% post-consumer recycled plastic. The shorts have an inner brief, which dries in a flash, and a zip pocket on the back that's big enough for a phone, plus an internal drop-in pocket for a key or card.
Buy from Janji (opens in new tab) | £45
CimAlp Aoste H 2in1 Trail Running Shorts
(opens in new tab)
The Aoste H shorts are clear winners in the storage wars: they have what amounts to a built-in running belt, with four expandable drop-in pouches around the waistband. There are also two zip pockets on the outer sides, and the right thigh of the inner layer has another drop-in pouch, which holds its contents tight against your leg so heavier objects won't bounce on the run. There's minimal bouncing when using the belt pockets too, and their position makes them ideal for putting a soft flask in lengthways, or indeed a large phone.
Buy from CimAlp (opens in new tab) | £59.98
Runderwear Ultra-Light Running Shorts
(opens in new tab)
Given that these shorts come from a company built on comfortable running underwear, it was a surprise to find they don't have a built-in set, especially for £50. However, they do live up to their name in that they're made from a very thin and light fabric. The 6in length also fills the gap between the more commonly found 5in and 7in shorts, so if you've always found those too long or too short, all your dreams just came true.
Buy from Runderwear (opens in new tab) | £50
Lululemon Pace Breaker Linerless Short 5in
(opens in new tab)
You may not (yet) be at the point where buying a set of high-spec technical shorts just for running makes sense, in which case these lightweight multifunctional unlined shorts are a good option. The two open side pockets and a phone-sized zipped pocket by your right glute are better suited to gym work, but that zip pocket is useful for carrying a key and card when running and there are gel-shaped pockets inside the side pockets. We hope whichever genius came up with pockets inside pockets got a pay rise.
Buy from Lululemon (opens in new tab) | £48
New Balance Impact Run
(opens in new tab)
It's no exaggeration to say that the Impact Run range has a set of shorts to suit every runner. There are long shorts, split shorts, two-in-one shorts, colourful shorts and plain shorts as well as limited-edition shorts celebrating the London Marathon each year. They're all really good shorts too and offer solid value. We've run many a mile in the 5in London Marathon 2018 shorts in particular, which commemorate a very hot race where we blew up and walked most of the second half. Happy days.
Buy from New Balance (opens in new tab) | £30-£40 (some styles currently reduced to £17.50)
Higher State Trail Shorts
(opens in new tab)
These 2-in-1 shorts offer great value to anyone who likes to have plenty of pockets, because along with the large zip pocket on the back that can handle a phone, the waistband features a series of small drop-in pouches. These can take gels and essentials like your card and keys on longer runs, and while we'd have liked to see a drop-in pocket on the inner layer as well, you're still well served for storage here.
Buy from Sports Shoes (opens in new tab) | £39.99 (currently reduced to £16.99)
Evadict Comfort Trail Shorts
The waistband on these shorts doubles as a spacious running belt, with big pockets on the front and back and smaller pouches around the sides. As a result the Comfort Trail shorts are a great option for long runs and races, and the inner layer is supportive and comfortable to wear over any distance. If you're lining up a marathon and want an affordable set of shorts that can carry all you need for your longest training runs and the race itself, look no further. You can also get other styles of shorts with the built-in belt from Decathlon, so it's worth investigating the range.
Buy from Decathlon (opens in new tab) | £29.99
Adidas Own The Run
(opens in new tab)
Sometimes it's not enough to merely run the run. Sometimes you have to own it. Show it who's boss. These shorts, through methods that are not immediately clear, will help you do just that. They're comfortable, sweat-wicking and quick-drying, with a pocket for essentials and reflective details. They're a solid set of shorts all round, and come at a reasonable price.
Buy from Adidas (opens in new tab) | £33
Fourlaps Extend Short
(opens in new tab)
These comfortable, 5in (13cm) shorts offer a great fit and complete freedom of movement on the run, whether you're plodding through an easy hour or opening up the legs with some intervals. There's a small pocket on the back that can take your keys, card or a gel, and the inner liner has some antimicrobial properties to keep it a little fresher after your run, although we didn't find we could wear these on back-to-back days without smells developing.
Buy from Athluxe (opens in new tab) | £52
DOXA Scott Shorts
(opens in new tab)
While we do enjoy shorts that boast novel features or adventurous colours, there is something inherently satisfying about a solid pair of black running shorts. The DOXA Scott Shorts offer a great fit and a good amount of storage, thanks to a back pocket, two side pockets and two pouches on the inside of the waist hem, where you can store a gel.
Buy from Athluxe (opens in new tab) | £52 (currently reduced to £31.20)
TCA Utility 2-in-1 Shorts
(opens in new tab)
These shorts pack in as many pockets as possible, with two zip pockets on the outer layer and a handy slip-in pouch on the inner, which can take a phone and hold it tight against your leg while you run. They're a little heavy for race day and speed sessions, but great for easy training runs and your cross-training gym sessions.
Buy from TCA (opens in new tab) | £24
Kalenji Run Dry
(opens in new tab)
Not bothered about flashy names, compression or trying to shave seconds off a PB with drag-reducing design? For a fiver, you can't go wrong with these light, breathable shorts from European sports superstore Decathlon. We've run in ours for a couple of months now and so far they seem just as durable as other brands. No frills. No complaints. A proper bargain.
Buy from Decathlon (opens in new tab) | £5.99
---
More Men's Running Gear
Sign up for workout ideas, training advice, the latest gear and more.
Thank you for signing up to Coach. You will receive a verification email shortly.
There was a problem. Please refresh the page and try again.