How to survive your first marathon
By Thea De Gallier published
London and New York winner Wilson Kipsang explains how to hit the ground running with your first marathon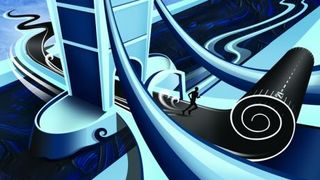 (Image credit: Unknown)
When I started competing 11 years ago, I didn't set out to run marathons. My job with the Kenyan police involved short-distance running as part of the training. I wasn't fast enough to win but I found the slower pace of long-distance running suited me better. Running for over two hours makes it easier to set a consistent pace and make up for errors.
Our definitive guide to marathon training.
Flat out
When choosing a marathon, think of your strengths. No two courses are the same, so consider how your abilities will work alongside factors such as the weather and terrain. I ran my first marathon in Paris in 2009. I chose it for its fast, flat course and I came second with a time of 2hr 7min 13sec.
I was delighted when I set the world record [2hr 3min 23sec] at the Berlin Marathon in 2013 [since beaten by Dennis Kimetto who ran Berlin in 2hr 2min 57sec in 2014]. That's my favourite race, but I really rate London too. It's a great course and the crowds really spur you on.
Strong finish
In training, it's vital that you make a plan and stick to it. I run 15km twice a day, and motivate myself by trying to get faster each time. Mentally you need to be strong and focused. Let your mind control your body, not the other way round, so you run when you've got a clear head rather than when you're stressed.
It's also important to build up your strength. Bodyweight squats and lunges are good, but I also do press-ups and sit-ups. Don't neglect your upper body – it will help to power each stride. Keep the weight low but reps high, between 12 and 15 each set.
So many runners overestimate their potential and set off too fast so they're flagging before the finish. Instead, set yourself a manageable target and try to improve on it in every subsequent race. If you can do that, you're on the right track.
Three marathon running tips from MFers that have completed the dreaded 42km's
Don't skip breakfast
'I wish I'd eaten more breakfast. Fearing toast-bloat, all I had before the Brighton Marathon was an apple and handful of cashews. I hit the wall 29km in. If I did it again, I'd load up on porridge and a banana for carb and sugar propulsion.'
Run to the beat
'Make an upbeat playlist. Halfway through the Geneva Marathon, Leonard Cohen came on my iPod. It put me in reverse. Also, try different foods to fuel you during practice runs. Energy gels take getting used to and some brands can make you pretty, er, windy.'
Leg it
'Build up the strength in your legs – one at a time. I ran the Greensands Trail Marathon where the terrain changed constantly. Driving up steep slopes one step at a time required an effort more akin to step-ups than squats, so do lots of unilateral strength exercises.'
Sign up for workout ideas, training advice, the latest gear and more.
Thank you for signing up to Coach. You will receive a verification email shortly.
There was a problem. Please refresh the page and try again.