Women at Their Best: Jenny Biggam
By Coach Staff published
The co-founder of media agency the7Stars on the secrets behind a happy office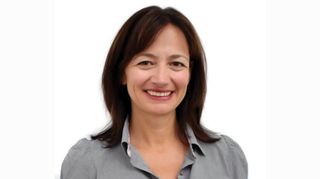 (Image credit: Unknown)
In This Series :
Women at Their Best: Jenny Biggam
Who do you most admire in the industry for their contribution to a positive workplace?
I think the IPA (Institute of Practitioners in Advertising) do a great job at inspiring all agencies to be better and more professional employers. An agency can't even qualify for membership unless they meet strict criteria and the training and support systems they provide to members are outstanding. I think we should also credit the inventor of that great institution – the media jolly. Without his or her valuable input to the industry I don't think I'd still be here. My industry contacts cross over into my personal life, and those relationships have been built through lunches and jollies, rather than meetings and emails.
Who has been a great example of handling pressure in the workplace and what did they do?
We work with a lot of entertainment clients – from Discovery Networks to Ministry of Sound. I have no idea how these teams deal with the constant pressure of multiple releases, channel launches, last-minute changes, talent demands and fast-paced pressure. In ten years of working with these types of advertiser I've never personally witnessed any major stress or meltdowns. I can only assume they adapt to their surroundings and get used to it. With regards to the7stars, we have an upcoming wellbeing week where we'll be doing lots of yoga and healthy activities. We also have a gym membership for all employees, so if they want to go and relieve their stress, then we provide that outlet for them.
What's the best advice you've received or discovered for yourself on stress management?
I think in an agency environment it's the theory about prioritising important tasks over urgent ones. There will always be a big presentation, pitch, deadline or another urgent task. Sometimes, you need to prioritise longer term goals, and prioritise internal projects – like communicating to your team – instead of bowing to external pressures.
Who has helped you most with maintaining a satisfactory work/life balance? And how do you get your life back when you're crazy busy?
I'm not sure I'm a great example of a good work/life balance, as I work very long hours, but I make sure I take plenty of time off to balance it. At the7stars we don't count people's holiday days – as long as the work gets done, people can take time off. That really helps as I don't feel guilty if I take lots of long weekends or holidays.
Do you have any good examples of the best way of defusing tense workplace situations?
I'd have to say humour. Having good social and personal connections with the people you work with always helps the team to find something to laugh about together. Liam Mullins invented "prank week" here – a week dedicated to maximising mucking about. We did once get in trouble though, because we were having a bit of a fruit fight from our roof terrace and I think some strawberries got thrown at another competitive media agency, who were outside a pub drinking. We had our first prank week complaint...
Who has been responsible for the the calmest, most creative, or happiest office environment you've experienced? How did they do it?
Companies like Facebook and Google try very hard at this, and in a way they set the benchmark for everyone else. But equally we work with a lot of great creative agencies whose office environments are definitely not A-List. Nobody would choose to work at somewhere like Adam & Eve/ DDB solely because of their office environment or location, yet they are one of the highest performing and creative teams in London. Creativity and teamwork are created through leadership – not necessarily from loads of ping pong tables in your office...
Jenny will be joining the Coach Advertising Europe Week panel to discuss "Fitness, Health and Happiness in Media." Getty Images Stage, Thursday 21st April, 2pm.
Coach is the place to come for all your health, fitness, and personal wellness needs.
Sign up for workout ideas, training advice, the latest gear and more.
Thank you for signing up to Coach. You will receive a verification email shortly.
There was a problem. Please refresh the page and try again.