This Ex-MMA Fighter Shows Therapy Isn't Just For Those In Crisis
By Jonathan Shannon last updated
One of the men behind the Strong Not Silent series speaks about his experiences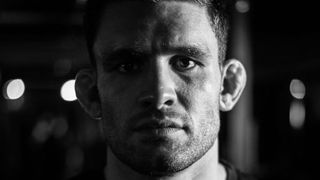 (Image credit: Unknown )
"When I've told some people, they're like, 'Oh you're doing therapy?', and they immediately think there's something wrong." That's the experience of Charlie Watts, founder of London gym Manor and ex-MMA fighter, but his experience also shows that more of us than you'd think could probably get something out of therapy.
The guys at Manor are behind a series of panels called Strong Not Silent (opens in new tab), culminating in a charity fight night between Manor's boxers. It's being put on in partnership with Lululemon (you'll find a charity T-shirt in-store) and it's all in aid of the male suicide charity CALM (opens in new tab).
During the course of organising the series, Watts took the decision to try therapy. He spoke about that decision and his experience with Coach.
How did the Strong Not Silent series come about?
I got involved with the Campaign Against Living Miserably [CALM] because I was doing a 29km run and asked people on my Instagram stories who should I support. Someone pointed me in their direction and they're an incredible charity doing incredible things. I've known people who have committed suicide and one of the guys at Manor is from Port Talbot which has the second highest suicide rate in the UK and he's had close friends and family commit suicide, so I decided to support CALM on my run.
Manor runs three charity fight nights a year and we decided to support CALM at the November one. With World Mental Health Day in October and November being Men's Health Awareness Month, we thought we could pull that all together using our network of brands that we're associated with.
We have a close connection with Lululemon and have always wanted to do a series of talks with them. In the space of about two weeks we pulled together this campaign Strong Not Silent, geared towards men's mental health. The message we're trying to get across is that it's OK to speak about mental health issues, or more emotional thoughts and actions such as suicide.
You spoke at the first event, Money, Power And Success. What did you talk about?
With this campaign we needed to lead from the front – that's why I was on the first panel with the co-founder of The Office Group [Charlie Green] who's a very successful businessman, while I'm obviously starting my journey in business. I was introduced to Charlie when I was a coach, so the angle was that when we're in the gym he looks up to me, because I'm a physically powerful lad, and when I step into his world the roles are reversed and he's a business mentor for me.
I spoke about how as a professional MMA fighter at the pinnacle of my fitness, strength and fighting capabilities, I felt different when I stepped into the business environment. It was full of all these people who may not train as much as me and may not be on my level in that respect, but I felt very intimidated, inadequate and just scared of the whole environment and situation.
What prompted your decision to undertake therapy?
I'm very into my personal development and have always been interested in the idea of therapy, but didn't know why. Because I had a spot on the panel kicking off the first talk I really had to think about what I would talk about – my life journey and why I've made certain decisions. The facilitator is also a colleague and a close friend. We had quite a few long chats – he's actually done some therapy in the past and he was really good at asking me the right questions to question my answers.
Hearing people who reached out to us and told us their stories, it's just been quite emotional. Everyone's got their issues and everyone behaves a certain way due to their programming and their life experiences. I discovered some things about myself, but it gave me more questions than answers and I wanted to delve a bit deeper.
How many sessions have you had?
I've had two so far, one every two weeks, although I'd like to have one a week.
Did the sessions go the way you thought they would go?
I thought they'd have a bunch of questions and the conversation would flow quite naturally, but you're sort of left to talk, to start the conversation yourself. They'll prompt you in a certain direction and ask you some questions, but with my therapist I'm left to really try and articulate myself the best I possibly can and delve deep myself. They don't do too much digging.
It could be because I'm early on in my therapy, or the way they work as a practitioner, but unless you're prepared to look within yourself to get the answer you may not get the benefits from therapy that you could be expecting. You have to be open to it and accept that you're going to have to do a lot of work in the session and outside of the session.
What sort of thing do you have to do outside of the session?
For me, it's noticing emotional, behavioural traits – the way I react to certain situations. It's not that deep, but what I've analysed the most is that I'm always "OK" as an emotional state. I'm happy a lot of the time, but I never dip below OK for very long. And when I do I become quite anxious, then go back to OK again.
What that means is that if anyone ever pisses me off or if I'm upset, I personally don't register those emotions or acknowledge them for very long, before pulling myself back up, subconsciously, to OK again. And that means I don't communicate them. So my whole life I've been the good guy and that's the story that I told myself, and the story that the people around me tell me.
But as CEO of Manor I need to express the way I feel. When I do feel those emotions I need to get used to them, let them sink in and be comfortable in that emotional state. I'm not saying you have to be upset or sad forever, but you have to vent your frustrations or anger in certain environments, in the best way possible.
Has therapy changed you?
It's definitely changed me. It's had an immediate effect. Literally the first week. It's been great so far. It's made me reconsider the way I enter certain relationships. And it all boils down to communication and managing expectations – making sure I'm communicating in the clearest way possible, whether it be with my partner, my parents, a colleague or an employee.
Do you have any advice for people who are wondering where to begin?
Just speak up. Speak to someone that you trust. There are also plenty of helplines out there. There are plenty of people to speak to. If you're thinking about therapy, just have that first session. What's the worse that's going to happen?
The next Strong Not Silent event, on relationships, takes place on Wednesday 7th November at Lululemon Spitalfields. Tickets will be available soon. There are still tickets available to the charity boxing match (opens in new tab) at Cecil Sharp House on Thursday 15th November, which begins with a panel between a current and former fighter on vulnerability.
Jonathan Shannon has been the editor of the Coach website since 2016, developing a wide-ranging experience of health and fitness. Jonathan took up running while editing Coach and has run a sub-40min 10K and 1hr 28min half marathon. His next ambition is to complete a marathon. He's an advocate of cycling to work and is Coach's e-bike reviewer, and not just because he lives up a bit of a hill. He also reviews fitness trackers and other workout gear.
Sign up for workout ideas, training advice, the latest gear and more.
Thank you for signing up to Coach. You will receive a verification email shortly.
There was a problem. Please refresh the page and try again.