How Group Exercise Can Help With Moderate Depression
By Nick Harris-Fry last updated
All exercise can help manage the systems of depression, but there are extra benefits to group sessions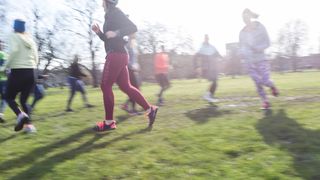 (Image credit: Getty Images/Caiaimage/Sam Edwards)
Towards the end of last year, England's National Institute for Clinical Excellence (opens in new tab) (NICE) proposed new guidelines for treating less severe depression, and one of the treatment options given to try was group exercise.
Of course, group exercise is no magic pill (although the positive effect running can have on mental health surprised us). So we turned to Niamh Maguire, director of therapies at the Priory Group (opens in new tab), to find out how group exercise may help, what its limitations are and how to access it as treatment.
Experts from the Priory Group have helped to create mental health app My Possible Self (opens in new tab) (available from the App Store (opens in new tab) and Google Play (opens in new tab)), which uses cognitive behavioural therapy (CBT) techniques to help people manage common mental health conditions like depression, and includes advice on exercise.
How can group exercise help treat moderate depression?
We know with exercise there's research on how it can support reducing some of the symptoms of depression, like low mood, low motivation, lack of energy.
Where group exercise becomes particularly interesting is around that involvement with other people. Depression is an isolating disorder, and the group supports a person to be more engaged and socialise with others.
So as well as the benefit of actually doing exercise, bringing in those endorphins and targeting symptoms of low mood and low energy, the group aspect will help that sense of aloneness.
Another benefit of attending group exercise classes is that individuals can observe other people's progress. Depression is partly about low motivation, and being surrounded by others and seeing their progress can really motivate people and help with the management of their own depression. Obviously, it can also be hard to see other people progressing, but in general we know that being around others and seeing their progress can be a strong motivating factor.
Do you have advice for people who are intimidated by the idea of going to group classes?
I think all group leaders, particularly if the individuals go into a programme specifically for people who are struggling with their mental health, will be able to welcome them and give that encouragement.
But it's important to manage their expectations of themselves. I think that's key, because with depression, often you can either have such low expectations you struggle to go in the first place, or you can have unrealistic high expectations of yourself.
With exercise, that could be expecting yourself to be where you used to be. Somebody who used to be in the gym all the time and is depressed now may expect themselves to be able to last the whole session, or even to be the fittest in the class. It's really important that they manage their expectations. Maybe that's just to get to the classes, or to do 20 minutes out of the 40. Have small, achievable expectations, and then review them once you've achieved them.
How can you find group classes?
There's a GP referral scheme. Your GP can refer individuals to local gyms that have specific PT advisors who will give them a programme. It'll be access to an individual programme, but it will also be access to group classes. Obviously, people can also use the gyms that they're connected to, depending on their circumstances.
If you do prefer to exercise alone, can you still get benefits?
There are a lot of benefits to group exercise, but we also know that with depression, there can be a poorer uptake to group interventions, whether that's group exercise, or group therapy. It can be a harder thing to get people to engage in. So individual programmes and individual ways that people can engage with things are necessary and crucial here.
We talked about feeling intimidated but also with depression, people sometimes cannot go. They're not at that stage to be able to get to those group programmes. Or it could be geographical reasons – people can be in the countryside and don't have a local leisure centre. Or they might have a physical thing that doesn't allow them. And so the ability to be able to do online videos and home-based exercises is quite crucial. It might not be a group environment, but exercise in that environment will really help increase someone's mood, and release those endorphins.
With My Possible Self, there are series where individuals are guided the whole way through to engage with various types of exercises.
You don't have very much interest or pleasure when you're depressed and so it's key that the activity is short, simple and of some interest to you. Otherwise, you're less likely to do it.
How much exercise should you do?
NICE recommends 30 minutes a day of exercise, but what's key to highlight is that not only is it about the type of exercise and finding something that works for you, but it's also about starting with what's manageable for you. If you start with 10 minutes, and build up over time to 30 minutes a day, you're going to get more and more benefits from it. It's about starting somewhere. If you do 10 minutes, you get a lot of endorphins and you get a sense of achievement, which then motivates you to do the extra 10 minutes, until you get to the recommended 30 minutes a day, and anything after that is a bonus.
---
My Possible Self (opens in new tab) is a free NHS endorsed mental health app
About our expert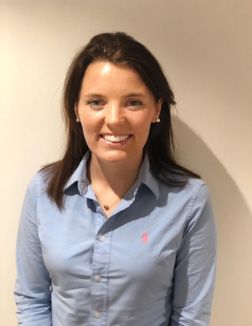 About our expert
Niamh Maguire
Qualifications
BSc (Hons) Psychology and Social Welfare
PG Counselling Skills Certificate
PG Diploma in Cognitive Behavioural Therapy
MSc Psychology
EMDR (opens in new tab) (parts 1, 2, 3 and 4 completed)
BABCP (opens in new tab) accredited
Maguire has worked in mental health services since 2008. She completed an undergraduate degree in psychology then began training in psychotherapy in 2011, where she undertook initial training in counselling and then completed specialist training in Cognitive Behavioural Therapy (CBT) in 2013. Maguire also completed a master's in psychology and completed training as an eye movement desensitisation and reprocessing (EMDR) therapist in 2019.
Maguire has worked with the Priory since 2012 as a CBT therapist and clinical supervisor in both inpatient and outpatient settings, providing therapy to those with various mental health presentations. She currently holds the role of therapy service and operational director for the Priory's eight wellbeing centres across the UK, providing clinical, operational and strategic leadership, as well as working as part of the leadership team to provide innovation and expertise to the development and growth of the private services at the Priory.
Maguire has also worked as a senior CBT therapist in the NHS IAPT (opens in new tab) services, as clinical lead and head of mental health training in private healthcare. She has also held lecturer positions at London South Bank University (opens in new tab) and Canterbury University teaching on the undergraduate and master's programmes for CBT and counselling.
Sign up for workout ideas, training advice, the latest gear and more.
Thank you for signing up to Coach. You will receive a verification email shortly.
There was a problem. Please refresh the page and try again.