Check On Your Heart Health With This Quick Test
By Nick Harris-Fry published
Has your heart aged prematurely? This test will reveal if you're at increased risk of heart health problems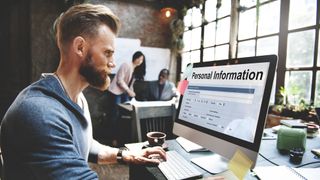 (Image credit: Unknown)
Cardiovascular disease is the leading cause of death of men in the UK and the second-leading cause for women. A quarter of these deaths are people under the age of 75, and of those around 80% could be prevented by lifestyle changes that benefit heart health, like exercising more or reducing your alcohol intake.
What kind of shape your ticker is in should, therefore, be a concern for any adult, and Public Health England (PHE) has created a short test to help you get a clearer picture of your heart health. The Heart Age Test takes just a couple of minutes to complete and estimates how "old" your heart is. As you'd expect, having a heart age older than your actual age is not a good sign, because it puts you at increased risk of heart attacks, strokes and other problems.
So far 1.9 million people have taken the test and the results have not been pretty, with 78% having a heart age older than their actual age. Around a third (34%) had a heart age more than five years older than their age, and for 14% of people their heart was at least ten years older than them.
See related
"Millions are at risk of cardiovascular disease but don't know it, putting themselves at real risk of suffering ill health or dying younger," says Professor Jamie Waterall, national lead for cardiovascular disease at PHE.
"Knowing your heart age is a simple way of finding out whether you're at risk of a heart attack or stroke. By making important lifestyle changes you can reduce your risk before it's too late."
One of the things the test drives home is the important of knowing what your blood pressure and cholesterol numbers are. When we took the test we were diagnosed with a heart three years older than our age because we couldn't supply these numbers. It's more likely that you will have had your blood pressure and cholesterol checked when you are over 40, according to the Heart Age Test, but they are numbers worth knowing for adults of all ages.
Once you've taken the test you are also, somewhat terrifyingly, given an age you can expect to live to based on your answers. The results page also shows what your heart age would be if you improved your cholesterol and/or blood pressure, with advice on how to do both of those things. The test also checks your BMI and provides advice on how to lose weight or maintain a healthy weight, since obesity is a major risk factor for heart health problems.
Sign up for workout ideas, training advice, the latest gear and more.
Thank you for signing up to Coach. You will receive a verification email shortly.
There was a problem. Please refresh the page and try again.