Five Ways To Become More Resilient
By Nick Harris-Fry published
Improve your ability to cope with whatever life throws at you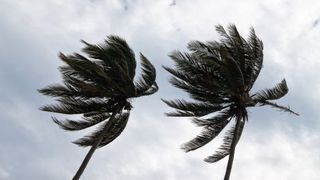 (Image credit: Unknown)
Everyone knows someone who seems supernaturally able to deal with whatever adversity they face in their life. This resilience is not necessarily an innate skill, though – it's something that can and should be worked on.
According to Dr Mark Winwood, director of psychological services at AXA PPP Healthcare, resilience is something that young people in particular are keen on improving.
"In surveys 62% of Brits say they want to build their ability to bounce back from setbacks by being more resilient. The desire to be more resilient is especially prominent in younger people – 78% of 18- to 24-year-olds want to be more resilient, compared with 44% of those aged 55 and over."
We asked Winwood for some advice about resilience and the ways people can improve their ability to deal with setbacks.
What is resilience and why is it important?
"Resilience is the ability to bounce back from setbacks and to keep going in the face of tough demands and difficult circumstances," says Winwood.
"While we're not necessarily born with an ability to deal with potential setbacks, some people can appear to be better equipped – or more resilient – than others to face life's challenges. But resilience is something we can all develop and grow.
"Being aware of the lifestyle choices that can increase our ability to bend rather than break in adversity can help us not only survive, but thrive. We all have an inherent level of resilience and it's important we find ways to strengthen and maintain it each day."
What factors negatively affect someone's resilience?
"Feeling tired, stressed and always on-the-go can undermine our ability to deal with life's challenges," says Winwood. "Finding the time for ourselves to take stock, recharge and reflect on our priorities is all too often lost to the fray of day-to-day living."
Five Steps For Improving Your Resilience
Nurturing the ability to deal with adversity takes a little work, but all the steps involved are good for your mental health in many ways.
"By focusing on five key factors – energy, perspective, priorities, relationships and emotional intelligence – we can all build our resilience," says Winwood.
1. Improve Your Energy
"Energy management is key to building resilience because it influences how well we sleep. Taking regular exercise, staying hydrated and reducing caffeine intake can all help us control our energy levels to support good-quality sleep."
2. Get Some Perspective
"A considered and reasonable approach can help us to see the bigger picture when we're thinking over a problem – and then come up with solutions. Taking a short, brisk walk can help our clarity of thought and problem solving by allowing us to reflect."
3. Consider Your Priorities
"It's important to take time for ourselves in order to relax and think about our goals in life based on our values and strengths."
4. Create Meaningful Relationships
"Having a support network of family, friends, colleagues and other social groups helps us feel connected and valued. This is important when we're facing awkward or difficult situations because we know where to find support, advice and comfort."
5. Work On Your Emotional Intelligence
"Being able to identify and manage our own emotions, as well as identify others', can help us see things objectively. This can help when we feel threatened. Our interpersonal skills also help us connect emotionally with others, which is part of building resilience."
Sign up for workout ideas, training advice, the latest gear and more.
Thank you for signing up to Coach. You will receive a verification email shortly.
There was a problem. Please refresh the page and try again.