Take That, South Korea, Belgium And Malta – The UK Is Healthier Than You
By Nick Harris-Fry published
Sure, the UK is only 23rd overall, but it's always good to put the Maltese (Maltans? Malti?) in their place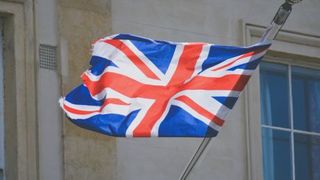 (Image credit: Unknown)
You might not be aware of it but if you're in the UK, reading this on a UK screen and breathing good old UK air, you are currently in the 23rd healthiest country in the world. Look around you, let it sink in, then go and find a South Korean so you can rub it in.
The UK grabbing 23rd spot might not seem a huge achievement, but consider some of the big names below us in the Bloomberg Global Health Index – South Korea, Belgium, Malta and even the US (a humbling 34th for the Americans and that's before TrumpCare hits home).
Perhaps surprisingly, Italy topped the table, with Iceland and Switzerland rounding out the top three. More surprising still was the fact that – sound the topical humour klaxon – Ed Sheeran didn't manage to crack the top 20.
The Bloomberg index uses criteria like life expectancy and mortality from certain diseases to give each country a health score. It then calculates penalties based on health risk factors, such as the amount of people in a country who are overweight, smoke or have high blood pressure. These penalties are subtracted from the health score for the overall rating.
Italy's table-topping performance was based on relatively low blood pressure and cholesterol, better mental health compared to nations like the UK, US and Canada, and a surfeit of doctors.
The Italian diet, rich in vegetables, lean meats and fish, also gives them an edge. As ever, it's a shame for the UK's health that the aspects of the Mediterranean diet we chose to really embrace were pizza and pasta, as opposed to huge plates of veg drizzled with olive oil.
European nations dominated the upper reaches of the 163 countries measured in the Index, including 11 of the top 15. Most western European nations finished above the UK, including France, Germany and Ireland, which takes some of the gloss off of besting Belgium.
Singapore and Australia were the highest-rated non-European nations, coming in 4th and 5th respectively.
RECOMMENDED: The Best Diet In The World Is The DASH Diet
Sign up for workout ideas, training advice, the latest gear and more.
Thank you for signing up to Coach. You will receive a verification email shortly.
There was a problem. Please refresh the page and try again.