The Best Fans To Keep You Feeling Refreshed All-Year-Round
By Caroline Preece published
Keep your home at its optimum temperature with the best fans for value, performance and more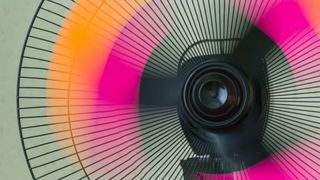 (Image credit: unknown)
While the UK summer is traditionally unpredictable, we're confident in saying there will be a heatwave at some point this year – and with no end to the COVID-19 pandemic in sight, you may well find yourself working in an uncomfortably hot and stuffy home. That's why it's prudent to have an effective cooling system to help you concentrate if you're working from home, as well as making you comfortable enough to sleep in 20°C-plus heat.
There are a few key things to consider when making your choice. One of the most important factors is the amount of noise you're prepared to put up with. That's especially important if you plan to have it on at night and are someone who's easily disturbed when sleeping.
If you think you can stand some noise you can get away with a cheap fan: in general, as the price goes up, the decibels go down. If you want something that can operate quietly even on higher settings you'll probably need to spend a bit more.
Another thing to consider is the size of the area you're trying to keep cool. A simple desk fan will keep the immediate area breezy, but if you want something that will keep the temperature steady in a lounge or bedroom you'll need to look at floor, tower or pedestal fans that are able to push out more air. Those types of fan are also likely to have more settings and the ability to oscillate – move back and forth to affect a larger area.
1. MeacoFan 260C
Best Portable Fan
(opens in new tab)
If you live in Britain, kitting out every room with a fan for the occasional heatwave can feel like overkill, but a plug-in fan that you have to unplug and move between your home office, your living room and your bedroom is a pain too. This cordless fan solves those inconveniences with its 14-hour battery life. It charges up in six hours, it has four speeds and its vertical angle can be adjusted, although it doesn't sweep from left to right. There's also a lamp in the base which makes it king of the fan-and-nightlight niche.
---
2. Honeywell HT900E
Best Budget Fan
(opens in new tab)
If you're looking to keep cool while you work but don't want to splash out on anything fancy, the HT900E could be perfect. It's one of the best desktop fans available, with a 40W motor (many other fans of this size are around 20W or below) and the ability to tilt up to 90° so you can direct the air flow where you want it. Though it's great sitting on your desk, if you struggle for space or just can't get the position right, it can be mounted on a wall. The only drawback is the amount of noise this fan emits – up to 39dB, which could be a dealbreaker for some.
---
3. Meaco MeacoFan 360
Best Value For Money
(opens in new tab)
While the Honeywell HT900E is a great budget option, this Meaco model is best described as an overachiever. Though it's not exactly cheap, for the price you get whisper-quiet function (as low as 15dB) on its lower settings and 12 more options that range from a cool breeze to strong wind for the hottest summer days. The touch-sensitive controls and oscillation are bonuses that make the fan feel pretty high-tech, and the USB cord allows you to run the fan from a power bank if you're too far from another power source or even plugged into a laptop if you're short on plug sockets.
---
4. Dimplex 360 Desk Fan
Most Versatile
(opens in new tab)
This model can be used as a large desk fan or a smaller floor fan, handling both jobs with aplomb. While most fans oscillate 90°, this can be set to turn 30°, 90°, 180° or the full 360°. If you want a quiet fan this might not be for you, however, as anything above the lowest settings causes noise that most people might consider excessive. That said, options like night mode and remote control more than compensate.
Buy from Argos (opens in new tab) | £64.99
---
5. Dyson Pure Cool Me
Best Air Purifying Fan
(opens in new tab)
There's a reason Dyson's fans have reached almost legendary status, and the Pure Cool Me does this reputation no damage at all. It promises to purify the air with HEPA filters and activated carbon. The futuristic-looking fan blows cool air out from either side of the structure, cooling the room in whatever direction you've set via the position of the dome, which can also be changed by remote control. The Pure Cool Me is pretty much silent on its lowest settings (ranging from 1-10) and, despite its diminutive size, is powerful enough to cool an entire room.
Buy from Argos (opens in new tab) | £299.99
See related
6. Dimplex Mont Blanc
Best Tower Fan
(opens in new tab)
The 1.2m Dimplex Mont Blanc comes equipped with three fan settings and remote control, and it's sleek enough to sit inconspicuously in a corner. It's a good choice for bedrooms because its ability to switch between natural and the much quieter night setting will ensure it keeps you cool as you sleep without keeping you up.
Buy from Argos (opens in new tab) | £64.99
---
7. Dyson Cool AM07
Best For Large Spaces
(opens in new tab)
A Dyson fan to rule them all. If the iconic design of the Cool AM07 isn't enough to tempt you, then consider its advanced cooling technology, which uses the base to draw in air and the hoop to blast it out across an impressive distance. If you have a large area you need to keep cool, this will do the job without making a racket (though it can reach 64dB on its highest settings) and, with ten modes and an added 90° oscillation option, it can adapt to any job. It also looks great – beating classic-design fans for style every time.
Buy from John Lewis (opens in new tab) | £339
---
8. EcoAir Zephyr
Best Pedestal Fan
(opens in new tab)
It's pricy for a pedestal fan, but if you've got the cash then the EcoAir Zephyr is an investment you won't regret. For one, it's energy-efficient, using a whopping 70% less power than a conventional fan of its size. It also keeps the noise to a minimum and there's an almost dizzying array of speed settings – 35 options in all, nine of which are silent. If you're interested in making your home appliances smarter, you can program the fan to turn on only when the temperature is 20°C or higher, or set it on nature mode, which mimics the rhythms of a cool outdoor breeze within the walls of your home. A truly customisable cooling system.
Sign up for workout ideas, training advice, the latest gear and more.
Thank you for signing up to Coach. You will receive a verification email shortly.
There was a problem. Please refresh the page and try again.