New Year's Resolutions That Will Actually Make A Difference
By Nick Harris-Fry last updated
Forget vague aspirations and get real with your 2020 resolutions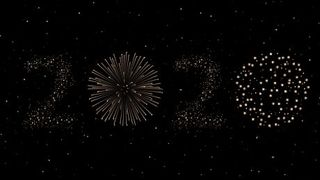 (Image credit: Unknown)
It's the time of year when people are making resolutions intended to change their lives for the better, so it's a shame that the most common by far are simply to get fitter, eat more healthily, and lose weight. These are all admirable intentions, of course, but when you consider how vague and largely uninspiring they are, it's not surprising that most people struggle to stick to them.
These resolutions are flawed from the off. You need a fixed goal, something that is achievable, and, most importantly of all, you need to pick something you're going to enjoy achieving.
One good way to work out if you've made a good resolution is to consider whether you're going to want to talk about completing it at your New Year's Eve party in 2020. If your weight has dropped from 90kg to 87kg that's a great achievement, but you probably won't bother to bring it up. If you've dropped those 3kg because you completed your first marathon, climbed Kilimanjaro, learned ballroom dancing or became an excellent cook, then people are going to want to hear about it.
1. Try Three New Activities
You might have tried, and failed, to get on a fitness kick many times in the past. If so, there's little point re-treading the same path and doing the same exercise plan. Expand your horizons and try at least three new things, eventually you'll discover an activity you love doing, and then the weight will melt away.
2. Commit To Eating Five-A-Day
This really isn't as hard as people can make it seem and it's verging on the incredible just how good this is for you, lowering the risk of all kinds of health problems and helping to ensure you get all the vitamins and minerals you need in your diet.
The key is to include some kind of fruit and/or veg with every meal, and ideally add in a healthy snack (think sweet, juicy fruit rather than bland celery sticks) to your daily routine as well. To ensure you're sticking with it, use some kind of tracker like the Streaks app (opens in new tab) (or a pen and paper, sure) and tick off each day you hit your goal. Many of us change our diet in a new year and committing to getting five-a-day is a far healthier way to do so than embarking on an unsustainable fad diet that makes you miserable. For maximum points mix up the colours of the fruit and veg you eat each day to get a range of vitamins and minerals.
3. Track Your Alcohol Intake For A Month
If you think you might be drinking too much alcohol, one option is to sign up for Dry January and start 2020 with an entirely sober month. However, many of us will tick that off then go back to drinking just as much as we did before. A better option could be to carry on as you are but track your drinking for a month, so you get a clear picture of how much alcohol you are having.
It's very easy to forget how much you actually drink – whether that's because it's harder to keep track towards the end of a big night out, or you're not adding up the units from "just" a couple at home every night – so having the full unit count laid out in front of you at the end of the month gives you the information you need to decide if a change is required. The Drinkaware app (opens in new tab) is an easy way to keep tabs on your boozing.
4. Join In Your Local Parkrun
Every Saturday at 9am people flock to green spaces all over the UK (all over the world, in fact) to take part in their local parkrun (opens in new tab). These are free 5K runs, run by volunteers, and they're absolutely brilliant. All levels of fitness are welcome: you can run, jog, walk or do some combination of the three – it's just about getting outside and getting active to boost your physical and mental health and set yourself up for a great weekend.
The friendly atmosphere at every parkrun will keep you coming back for more, and so will the progress you see in your own fitness. We reckon everyone should visit their local parkrun at least once, because there's every chance you'll love it so much that you end up coming back for more.
5. Commit To An Adventure
This can work as a cracking combination of trying something new, signing up for an event and booking an active holiday. If traditional exercise leaves you cold then try water sports in a glamorous location in 2020, or climb Kilimanjaro, or trek through a South American rainforest. The last one will really help you step up your fitness kick, because you want to be sure that you can outrun a jaguar. Or, to be more accurate, that you can outrun whoever you are trekking with should a jaguar suddenly appear. Just remember to start your fitness tracker before sprinting off, because a new one-mile PB will definitely be on the card
6. Sign Up For An Event
Be it a marathon, a 100-mile cycle, or a 10km row, events are an excellent way to achieve your fitness goals in enjoyable fashion.
Preparing for the event means you'll naturally get fitter and the day itself will be a grand occasion that will only encourage you to do more.
Also, by signing up for an event later in the year it will ensure you don't just go all out in January and burn out your enthusiasm. You can build slowly towards a fixed date – one that you can't ignore like a gym membership.
RECOMMENDED: UK Marathons | UK Half Marathons | Charity Challenges | Mud Runs | Cycling Events | Adventure Races | Outdoor Challenges
7. Take A Cookery Course
Learning to cook food from scratch puts you on the fast-track to a healthy diet, as it makes it all the easier to avoid hidden fats and sugars, as well as building an understanding of what is actually good for you.
You can do this via online courses, healthy eating apps, books or, if you're really hopeless in the kitchen, a full cookery course, where you also get the added benefit of socialising.
RECOMMENDED: Learn How To Cook Simple, Healthy Recipes With Chef Adam Grey
8. Try A One-month Challenge
If you feel your best bet for an active year is to strike while the iron's hot and go all-out in January, then a 30-day challenge might be just the ticket.
Whether it's squats, burpees, press-ups or planking, Coach has guides to challenges that will not only give you something to brag about, but also put you in a great position to carry on your fitness regime in slightly less extreme fashion come February.
You can also try a January fitness challenge that raises money for charity. Great Ormond Street Hospital has launched Running Off Christmas for 2020, where the aim is to run 31 miles (50km) across the month in any way you like, whether that's a mile a day, ten 5Ks, or one ultramarathon.
Another good one-month fitness challenge is Red January (opens in new tab), which raises money for mental health charity Mind and requires you to get active every single day of January in whichever way you like. You can try several new sports, or stick to one and see how good you can get at it by the time February rolls around.
See related
9. Aim For A New PB
If you're already fairly active, or at least have been at some point in your past, you probably have some kind of personal best you're proud of, be it a 5km time, deadlift one-rep max, or 18-hole score.
Get that target in your sights and spend 2020 working towards breaking it, and you'll naturally get into better shape.
Sign up for workout ideas, training advice, the latest gear and more.
Thank you for signing up to Coach. You will receive a verification email shortly.
There was a problem. Please refresh the page and try again.