Stop work ruining your sex life
By Alix Fox published
MF's very personal trainer Alix Fox answers your questions about sex and relationships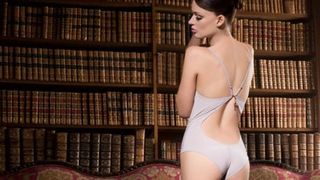 (Image credit: unknown)
Your question 'I work long hours and have frequent business trips. I'm seeing less of my girlfriend and when we do meet I'm often knackered. How can I stop this affecting our sex life?'
Patrick, via Twitter
First of all, you need to assess whether it's truly necessary for you to be working late so frequently. Sometimes it will be unavoidable, but use careful time management and you might be able to make more time for the missus. 
To avoid the daily grind completely obliterating your, er, nightly grind, be mindful of the three rules below, and keep things sexcellent even when your diary's fuller than a Gypsy bride's skirts.
Maintain communication It's vital to keep your other half from feeling like your job has reduced her to an afterthought. 'All women want to feel desired and kept in the loop,' says Rachael McCoy, sex and relationships coach at Erotica (opens in new tab). 'Let her know you're aware of all the time you're spending away, and that she's on your mind.' Seems simple, but it's easy to forget when you're concentrating on spreadsheets instead of bedsheets.
Sexting (opens in new tab) is an instant way to connect with your lover while you're chained to your workstation. You can't afford to get distracted though, so don't start a long conversation that might also leave her feeling deflated if you're forced to disappear into a meeting right as things get steamy. Start your SMS with something like, 'Insanely busy, so I'll just say this…'
Don't set either of you up for a disappointing fall by promising an ambitious passion session later if you'll be groggy. Instead, frame promises of realistic sex in positive terms – tell her you can't wait to have a filthy quickie, or just to hold her.
Set up a confidential wish list on erotic toy site Lovehoney.co.uk (opens in new tab). Send your lady an invite, tell her to add whatever turns her on and say you'll buy one chosen item as a surprise. She can get excited perusing goodies for as long as suits her, and you're free to get back to the graft while still being the active instigator of imaginative sex.
Exchanging intimate self-portraits or putting on a private webcam show can be an invaluably intense way to stay intimately in touch while away on business. Tune into next month's column for a full guide.
Make the most of your time Greet her with a deep, passionate kiss. And keep on kissing. It's not physically demanding when you're tired, and it always feels great.
Next I suggest running a bath and hopping in with your partner. When you're giggling in the warm suds, stress evaporates and you can catch up while getting clean… and wet. Give it a go – it's therapeutic, energising, and quickly snaps you out of work mode. You could even involve some popping candy – it might sound childish, but it explodes in the water (and your mouth as you kiss), and is so silly that it help dissolve any tension that's built up during your time apart.
Too pooped for sex at night? Keep mints by the bed to combat icky morning breath, set your alarm early and do it in the morning. Apps that track sleep patterns can rouse you at the best point in your slumber cycle to avoid the wrong king of rude awakening.
Try sharing your morning shower. It will hardly interrupt your schedule and sends you both on your commute with a smile.
Sex expert Midori (opens in new tab) places emphasis on how erotic the smallest of touches can be. Just want to flop down on the couch when you get in? Spoon her instead and give her a micro-massage, tracing circles on the back of her neck, or stroking her body lightly.
Plan special time together One idea to get you started: Chelsea-based couture lingerie boutique Petits (opens in new tab)Bisous (opens in new tab) hires out its boudoir-style lower floor to couples, so you can sip champagne while your lady models designer suspenders for you. It's pricy, but what have you been working all that overtime for?!
In general, let your partner know having less time doesn't mean you don't care about them. Treat them like a princess at all times and they will always be more willing to surprise you with sex when you get in from work or be up for a cheeky morning session.
Got a question for Alix? Email her at alixknows@dennis.co.uk (opens in new tab) or tweet her @AlixFox (opens in new tab)
Look out for Alix's new magbook, 'The Missing Kink', out this August.
Chirpier than a gargantuan aviary and saucier than an HP factory, Alix Fox was the resident expert on sex and relationships for Men's Fitness UK, which predated, and then shared a website with, Coach. She has also been seen on the BBC, Channel 4, E4, ITV and The Discovery Channel. Alix has also written for Bizarre magazine, Time Out and The Telegraph.
Sign up for workout ideas, training advice, the latest gear and more.
Thank you for signing up to Coach. You will receive a verification email shortly.
There was a problem. Please refresh the page and try again.