Adidas Terrex Coast to Coast training
By Coach Staff last updated
MF is taking part in this adventure race at the end of this month – and so is James Cracknell. Here are his training tips.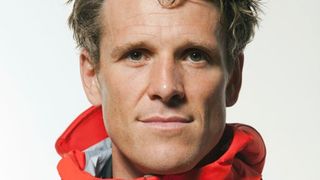 (Image credit: Unknown)
Olympic gold medal-winning rower turned adventure athlete James Cracknell is training for the Adidas Terrex Coast to Coast race at the end of this month. The four-day race sees competitors run, mountain bike, kayak and swim across the country. Here Cracknell shares his training tips for epic endurance challenges.

Work on weakness
'Focus on your weakest discipline. With kayaking I'm on top of the water – hopefully! – where I'm fairly strong, but I've dedicated a lot of time to the open-water swimming challenge that lies ahead. Mental preparation is also key so I'll be familiarising myself with the course so there aren't any nasty surprises.'

Get used to your kit
'You have got to be comfortable in your kit. When pushing yourself to the limit and facing adverse conditions, the last thing that you want is blisters or chafing. So I'm training in the shoes I'll be wearing for the race.'

Train at the right intensity
'While we are pretty much born with our VO2 max, we can improve our anaerobic threshold. If you work it out you can train more efficiently at the right intensity to increase it. Treat lactic acid as your friend and you'll see an improvement in your race time.'
Eat well
'You're not going to get anywhere fast if you don't look after your body and eat a healthy diet. There is no need to calorie count, but exercise portion control and make sure your meals are well balanced. As my coach used to say, "You don't put diesel in an F1 car".'

Stay motivated
'When it's cold and wet it's hard to persuade yourself to step outside. Set realistic but challenging goals to motivate yourself and train in a group. A shared sacrifice with others will make you carry on."

James Cracknell is taking part in the Adidas Terrex Coast to Coast adventure race on 26th-29th August. Follow the action at adidas-ar.com (opens in new tab). Read MF's account of the race in the December 2011 issue, on sale 19th October.
Coach is the place to come for all your health, fitness, and personal wellness needs.
Sign up for workout ideas, training advice, the latest gear and more.
Thank you for signing up to Coach. You will receive a verification email shortly.
There was a problem. Please refresh the page and try again.