Mark Wahlberg's workout: Pain & Gain
By Joe Warner last updated
Mark Wahlberg is no stranger to getting into action-star shape, but Pain & Gain demanded his toughest transformation yet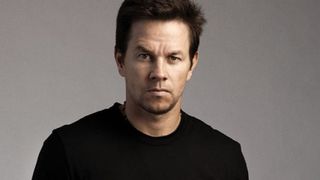 (Image credit: unknown)
Funky Bunch frontman. Calvin Klein underwear model. A-list action hero. Mark Wahlberg has spent the past 20 years making a career out of flexing his muscles in music videos, on billboards and, more recently, on the big screen. From his bare-all breakout in porn biopic Boogie Nights to his committed performance as boxer Mickey Ward in 2010's Oscar-nominated The Fighter, Wahlberg's finely tuned physique has been just as much a part of his Hollywood success story as his acting prowess.
It's a combo that is pushed to the max in Pain & Gain, Michael Bay's full-throttle black comedy that follows a trio of Miami bodybuilders (Wahlberg, Dwayne 'The Rock' Johnson and The Hurt Locker's Anthony Mackie) who get caught up in a kidnapping and extortion scheme that goes gruesomely wrong. Based on the real-life crimes of the Sun Gym Gang, the film required Wahlberg – who pays ringleader Daniel Lugo – to pack on over 15kg of muscle in just eight weeks, a challenge that saw the 42-year-old actor seeking inspiration from his own past.
Size and speed
To help him bulk up fast, Wahlberg called on the skills of Brian Nguyen, fitness director at BRIK Fitness and the actor's personal trainer since they worked together on 2006's American football drama Invincible.
'Anybody growing up in the 1980s, especially around all those isolation machines, the era of Arnold Schwarzenegger and bodybuilding … I think once you've done it once or twice, you kind of fall in love with it,' says Nguyen, referring to Wahlberg's fitness regime during his Marky Mark days. 'Getting back into it is always going to be easier considering your body has a lot of muscle memory.'
Ironically, the shape the actor needed for Pain & Gain meant Nguyen had to reinstate some of the outdated techniques he'd originally persuaded Wahlberg to ditch. 'His whole routine used to be machine after machine after machine,' says Nguyen. 'When he started working out with me [on Invincible] his body was so used to machines that when it came time to actually playing football it was a little bit unbalanced – he ended up getting some bad pulls in his quads and his hamstrings. I had to teach him about the world of functional training – the basics such as squats, lunges, pulls, carries, lifts, drags.'
Machine tooled
But there was no getting around the fact that to look like an 1980s-inspired bodybuilder, Wahlberg had to train like an 1980s-inspired bodybuilder. 'He needed to maintain that look,' says Nguyen. 'In order to create mass like that, especially in the biceps and shoulders, he had to go back to isolation machines. We did a scaled-down version of Mark's old workouts. But once we did, Mark started getting shoulder problems again and tendonitis in the knees. It just goes to prove those machines shouldn't be used too much or too often.'
Thanks to Nguyen's tailored programme, though, Wahlberg managed to avoid a complete regression to endless isolation moves. 'He has such a good base that when it came to getting him to bulk up on top, it was easy,' says Nguyen, who was determined that Wahlberg's training – alongside a diet that involved the actor 'eating anything and everything' – would pack on weight the right way.
'He did a lot of basic functional movements – kettlebell work with squats, lunges, inverted rows on the TRX – and then I started getting him into single-leg and single-arm stuff, creating more rotation,' says Nguyen.
Carried away
To help Wahlberg get big fast, Nguyen topped off the core and isolation work with some genuine strength training. 'One thing I had him doing was loaded carries,' he says. 'Mark has a basketball court in his house, so he would bring out the 40kg kettlebells and do a farmer's walk for two lengths of the court, then he would do a suitcase carry – two lengths for each arm. Then after that he would do a waiter walk, with one arm up above his head, and that was a finisher – that's how hard Mark worked. It's ridiculous how much mass he put on.'
From there, it was all about maintaining that mass throughout the movie's intense four-week shoot. As well as pre-filming gym sessions every morning, Wahlberg found a bizarre method of achieving his freshly pumped look on screen. 'Mark loved to pick up his entourage, throw us around and get into little wrestling matches,' Nguyen says with a laugh. 'All of us were scared of him when he started getting into character like that. But having that kind of beast inside just needed to happen for him.'
Old school
To gain – and maintain – muscle mass quickly, Wahlberg focused on high-rep, high-volume workouts. Try this brutal set of complexes
Warm-up
Start with some foam-rolling and five minutes of skipping rope – Wahlberg is an expert at double-unders, where the rope spins twice for each jump.
Complex 1
Do eight reps of each move back to back, rest for 90 seconds, then start your next set. Do four sets in total.
A Deadlift
B Clean pull
C Hang snatch
D Reverse lunge
E Push press
Complex 2
Do ten reps of each move back to back, rest for 90 seconds, then start your next set. Do three sets in total.
A Bulgarian split squat
B Bench press
C Deadlift
D Inverted row
Farmer's walk
Do two 100m walks, with two minutes' rest in between. Then collapse – you've earned the rest.
Joe Warner worked for Men's Fitness UK, which predated, and then shared a website with, Coach, from 2008 to 2013, then returned as editor of Men's Fitness UK from 2016 to 2019.
Sign up for workout ideas, training advice, the latest gear and more.
Thank you for signing up to Coach. You will receive a verification email shortly.
There was a problem. Please refresh the page and try again.