Exercises to relieve nerve pain
By Coach Staff published
Dr Brian Abelson explains some of the best exercises for relieving nerve pain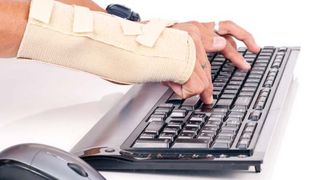 (Image credit: Unknown)
Tai chi isn't just for pensioners in the park – it can alleviate nerve pain in your arms, which can be caused by excessive typing or poor exercise form. Dr Brian Abelson, a best-selling author and the clinical director of Kinetic Health in Calgary, Canada – a healthcare centre that focuses on getting people back into an active, pain-free lifestyle – uses tai chi movements with patients to gently re-introduce certain movements that engage the nerves without being painful.
Watch these videos for demonstrations on how to do the moves and explanations of why they are beneficial.
Dr. Abelson believes in practising what he preaches and has been a marathon runner and triathlete for the last 30 years. He completed four years of pre-medical study at the University of Calgary and proceeded to graduate from Palmer Chiropractic in San Jose California with a special award for Clinical Excellence. Dr. Abelson has been in clinical practice for 18 years.
Coach is the place to come for all your health, fitness, and personal wellness needs.
Sign up for workout ideas, training advice, the latest gear and more.
Thank you for signing up to Coach. You will receive a verification email shortly.
There was a problem. Please refresh the page and try again.