How to do the perfect crunch
By Coach Staff last updated
Learn the right technique to increase your strength and stability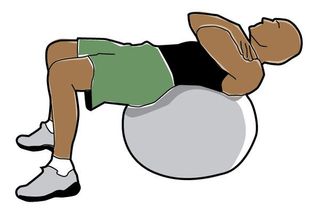 (Image credit: Unknown)
In This Series :
How to do the perfect crunch
Contract your abs before you start the crunch and use them to control your speed. To do this, imagine drawing your belly button into your spine.
Keep your feet shoulder-width apart and flat on the floor.
Imagine yourself crunching around a ball that's resting on your tummy - the correct movement is actually more of a curl than a crunch.
Keep your head aligned with your shoulders and avoid cranking your neck forwards to complete a rep.
At the top of the move, squeeze your abs hard for a one-count, then lower slowly back to the start without relaxing your abs.
If you feel a strain on your lower back, your abs have been exhausted. This is the object of the exercise so it's time to stop, regardless of the number of reps you've done.
If you don't have access to a gym ball, wrap up a small towel and place it under your lower back to get a greater range of motion when doing a crunch.
Coach is the place to come for all your health, fitness, and personal wellness needs.
Sign up for workout ideas, training advice, the latest gear and more.
Thank you for signing up to Coach. You will receive a verification email shortly.
There was a problem. Please refresh the page and try again.