Joe Warner's cover model body blog 13
By Joe Warner published
After 12 weeks, Joe's Cover Model Body challenge comes to an end.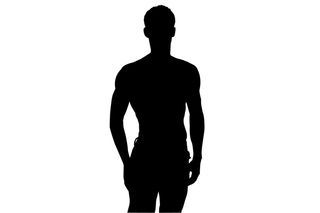 (Image credit: Unknown)
Joe Warner (@JoeWarnerMF (opens in new tab)) is the deputy editor of Men's Fitness magazine. His mission was simple: to get in cover model shape in just 12 weeks.
So, that's that then. After 12 weeks of tough training and a strict diet plan, OCMB has been completed. But did what began as Mission: Impossible end in success? That's not really for me to say. Ultimately, that's up for you to determine when you get to see my 'before' and 'after' shots in the September issue of Men's Fitness magazine. What I will admit though is that standing in just your jeans in front of a professional photographer, his assistant, a make-up artist, most of your colleagues and Nick Mitchell, the founder of Ultimate Performance Fitness (opens in new tab) who has been my mentor in this mission, is a fairly terrifying experience. I was acutely aware that the success Mitchell and I had worked so hard to achieve over the past three months was being judged as I stood there trying to keep my face relaxed whilst attempting to make every other single part of my body look as mean and lean as possible.
Cardboard cut-out
The day after the shoot I headed up to the BodyPower Expo at the NEC in Birmingham. I didn't travel alone. I took with me two live-sized cardboard cutouts of my full body, one taken 12 weeks ago, the other the previous day. Having them propped up at the Men's Fitness stand was even more unnerving that standing in front of the camera. I'm still not sure whether the experience of seeing myself in cardboard form marked a career high or a career low.
Over and out
So that's my mission done. Stay tuned to the website and the Men's Fitness Facebook (opens in new tab) and Twitter (opens in new tab) pages for updates on when the video of my challenge will be up, and when the feature will appear on shelves. Thanks again for reading. I'm off for a pint.
For more exercise and training advice, get Men's Fitness magazine. Subscribe now and we'll give you five issues for £5 (opens in new tab). And don't forget to check out this video of the MF team training with Mitchell and Charles Poliquin.
Joe Warner worked for Men's Fitness UK, which predated, and then shared a website with, Coach, from 2008 to 2013, then returned as editor of Men's Fitness UK from 2016 to 2019.
Sign up for workout ideas, training advice, the latest gear and more.
Thank you for signing up to Coach. You will receive a verification email shortly.
There was a problem. Please refresh the page and try again.