The Different Styles Of Road Bikes
By David Kenning last updated
Hybrid, racing, endurance, aero or adventure: which is the right road bike style for you?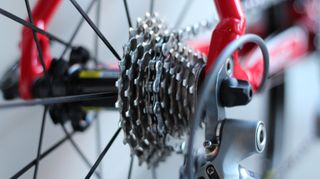 (Image credit: Unknown)
In This Series
What you Need to Know Before Buying a Road Bike
Although most road bikes look similar, with the distinctive diamond-shaped frame that's been around since the late 19th century, a visit to any bike shop will show you that road bikes have evolved into many different categories. It can seem daunting, but it needn't be. A lot of the differences are down to subtle variations in the geometry of the frame – the angles between the tubes – but these can have a significant effect on both performance, handling and comfort.
Which Brand Should I Buy?
With so much choice available, it's almost impossible to know where to start, but a safe bet would be to stick to the big names, such as Giant, Trek, Specialized or Cannondale, who produce vast ranges of quality bikes at all prices, from entry-level models under £500 to bikes ridden by top pros in the Tour de France with five-figure price tags. Many buyers prefer more "boutique" brands for the exclusivity factor, though without the economies of scale, they often cost a little more than the big names. The best way to find out about particular makes or models is to read as many reviews as possible and ask in online forums – others who own the same model will often be happy to share their views.
Which Frame Material is Best?
As well as looking at different types of bike, you should also consider what they are made of. Carbon is the most desirable option, being very strong and very light, but it may not always be the best. Steel is cheap and robust, but also very heavy. Aluminium is an excellent compromise, being lighter than steel and considerably cheaper than carbon, which means an aluminium bike will often be fitted with much better components than a carbon bike at the same price. Many aluminium bikes these days come fitted with a carbon fork.
Where Should I Buy it?
Online-only brands such as Canyon (opens in new tab), Merlin (opens in new tab), Vitus (opens in new tab), Verenti or Eastway (opens in new tab) are great if you're looking for a bargain. The lower costs of running these businesses means they can afford to fit higher-quality components than similarly priced bikes from high street retailers. However, the downside is that you don't get the option of a test ride, so you're making a decision based on a spec sheet and pictures in a catalogue. Do your research, check measurements very carefully and read plenty of reviews before parting with your cash.
For the best service and attention to detail, it pays to go to your independent local bike shop. Often run by former racers with many years in the business, independent bike shops will be able to talk you through all your wants and needs in detail, and many of them offer a specialist bike-fitting service. They may not be able to compete with the big chains and online retailers on price, but it could be worth paying a little more for the level of service they provide to ensure you ride away from the shop happy, on a bike that fits perfectly. You also get the satisfaction of knowing that you're supporting a local business.
In This Series
What you Need to Know Before Buying a Road Bike
Sign up for workout ideas, training advice, the latest gear and more.
Thank you for signing up to Coach. You will receive a verification email shortly.
There was a problem. Please refresh the page and try again.