Walking Holidays In The UK And Abroad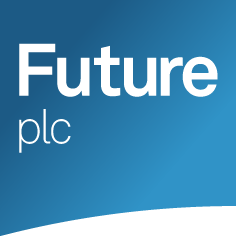 (Image credit: Unknown)
Duke Of Edinburgh Award Adventure
25/50km, mainly in Derbyshire
If you participated in the Duke of Edinburgh Award as a youngster this is a chance to relive those adventures as an adult, and if you didn't it's an opportunity to enjoy an excellent walk in the Peak District. The organised challenge takes place on 30th September and 1st October, with participants hiking 50km over the two days, or 25km if you only opt for one day. Either way you'll get a tent and a hot shower in the base camp (which also has a bar). You can also choose to follow a signposted route through the Peak District, or navigate yourself to the checkpoints. If you can't make this particular Peak District challenge, then head to visitpeakdistrict.com (opens in new tab) for more info on the walks you can do in the area at any time. dofechallenge.org/adventure (opens in new tab)
The Ridgeway
140km/87 miles, Wiltshire to Buckinghamshire
Often described as Britain's oldest road, The Ridgeway has been in use in some form or another since prehistoric times. The 140km (87-mile) route runs from the World Heritage Site of Avebury in Wiltshire, where there are three ancient stone circles, to Ivinghoe Beacon in the Chiltern Hills in Buckinghamshire. Walkers on the Ridgeway are treated to panoramic views of the surrounding countryside and it's rare that you'll take more than five steps along the route without stumbling across some kind of historic monument, whether it's a Stone Age long barrow or an Iron Age fort. nationaltrail.co.uk/ridgeway (opens in new tab)
The Yorkshire Three Peaks Challenge
39km/24.5 miles, North Yorkshire
If you prefer your three peaks a little closer together than Ben Nevis, Scafell Pike and Snowdon, this version of the challenge in the Yorkshire Dales National Park might be more up your street. The 39km (24.5-mile) route in the Pennines summits Pen-y-ghent (694m), Whernside (736m) and Ingleborough (723m) – there are 1,585m of ascent in total – and takes most people around 12 hours to complete. There are several organised dates throughout the year, or you can tackle the challenge as a self-supported group. threepeakschallenge.uk/yorkshire-three-peaks-challenge (opens in new tab)
Bagging The Munros
Around 1,700 miles, Scotland
A Munro is any mountain in Scotland over 3,000ft (914.4m) high, and Munro-bagging is getting to the top of all 282 of them, including Ben Nevis. Even Sir Hugh Munro, who named them, didn't manage to ascend them all. People have, though, with the fastest ever time being 39 days and nine hours. The total ascent is thought to be about 412,000ft (125,580m), so it's one for the committed only. walkhighlands.co.uk/munros (opens in new tab)
The Capital Ring
75 miles, London
A 15-stage, 75-mile circuit around London, the Capital Ring is one of the most convenient multi-stage walks one can do – there's a pretty handy transport system in place that makes the whole thing an easy walk on which to hit the "I'm done" button at any given point. It takes in everything from the 2012 Olympic complex to the dinosaurs of Crystal Palace to King Henry VIII's Mound (the spot in Richmond Park where His Majesty is said to have stood to await the firing of a rocket from the Tower of London indicating the beheading of Anne Boleyn). tfl.gov.uk/modes/walking/capital-ring (opens in new tab)
The Three Peaks Challenge
23 miles plus 10 hours of driving, between Ben Nevis (Scotland), Scafell Pike (England) and Snowdon (Wales)
Climbing the highest mountains in England, Scotland and Wales within 24 hours seems optimistic, but people do it. Organised events see hikers take on the challenge several times a year, which still takes a certain amount of planning and some designated drivers. Of course, if you feel like a true challenge, there's always the Three Peaks Three Times Challenge, for which the British Army set the record in 2011 in 69 hours. threepeakschallenge.net (opens in new tab)
The South West Coast Path
630 miles, Cornwall, Devon, Somerset and Dorset
Ranked among the best walks in the world by such know-their-onions authorities as Lonely Planet and National Geographic, it covers beaches, bays, rocky cliff tops and parts of Exmoor, enough to make a poet out of the hardest heart. Be warned though, it isn't a light undertaking – due to rising and falling at every river mouth, the total distance climbed uphill is 35,000m, about four times the height of Mount Everest. southwestcoastpath.org.uk (opens in new tab)
RECOMMENDED: The 30 Greatest Outdoor Challenges For Men
The Pennine Way
267 miles, mainly in England although briefly nudging into Scotland
The Pennine Way is something of an obstacle course – along its rugged 267-mile (430km) length there are 287 gates, 204 bridges and hundreds of stiles. One guidebook writer was so impressed with the difficulty of the trail that he promised to buy anyone who completed it a beer. This claim ended up costing him at least £15,000. nationaltrail.co.uk/pennineway (opens in new tab)
London to Brighton
62 miles
A popular route with charity fundraisers, both because the distance equates to a nice round 100km and whichever way you go you end up with plenty of places to grab a pint. The London to Brighton route is frequently done in one go, over a pretty hardcore 20-30 hours, although requires formidable training. If anyone hears you're doing it and says, "That's all downhill isn't it? It'd be much harder coming back up," you're allowed to stop being friends with them. london2brightonchallenge.com (opens in new tab)
Coast To Coast
192 miles, Cumbria to North Yorkshire
Taking you from the Irish Sea at St Bees to the North Sea at Robin Hood's Bay, the Coast-to-Coast walk was conceived by celebrated fell walker Alfred Wainwright in 1973. It takes you through the Lake District, the Yorkshire Dales and the North York Moors, and its 12 stages conveniently fit into a two-week holiday with some breathing room. Alternatively, in 1991 it was run in 39 hours 36 minutes, which is even tiring to type. coast2coast.co.uk (opens in new tab)
England Coast Path
2,800 miles
While work on the England Coast Path won't be fully completed until 2020, stages of it are already complete, and when finished it'll be one of the longest coastal walking paths in the world. And it'll be exactly what it sounds like – a path following the coastline all the way around England, barring private land and DOD property. nationaltrail.co.uk/england-coast-path (opens in new tab)
The London Outer Orbital Path (Loop)
150 miles, Outer London
"Loop" is a slight misnomer – you begin at Erith and end at Purfleet, with the Thames between the start point and end point. The route is essentially the on-foot M25 and is split into 24 sections, none of which are particularly taxing, but then the M25 always looks straightforward until you get on it. An extraordinary account of this journey can be found in London Orbital by Iain Sinclair (opens in new tab). tfl.gov.uk/modes/walking/loop-walk (opens in new tab)
Walking Holidays Abroad
The walks that walkers dream of. Here are six stunning trails to make the toes swoon.
GR11 The Pyrenees
The GR network of paths cover 60,000 miles (96,000km) across France, Belgium, the Netherlands and Spain, so choosing just one of the hundred-odd stages isn't exactly copping out. GR11 is 522 miles (849km) on its own, and is arguably the standout of the lot. It's almost all in Spain, with the exception of a few miles where it crosses into France. Split into 44 sections, GR11 boasts some of Europe's most beautiful views.
Nordkalottruta Scandinavia
Strictly one for the summer months, as it lies entirely above the Arctic Circle, this 500-mile (805km) track manages to cross an impressive 15 international borders as it weaves between Norway, Finland and Sweden. It's a trail of forests, glaciers, striking lakes and beautiful flower-filled valleys, and while the terrain is remote, there are staffed huts along the route as well as the occasional welcoming village.
Appalachian Trail USA
Walk 2,100 miles (3,380km) through 14 states, from Georgia to Maine. It's predominantly wooded lowlands, yet only 25% of people that set out to travel its entirety are thought to make it. "There is no point in hurrying because you are not actually going anywhere," wrote Bill Bryson of the trail. "However far or long you plod, you are always in the same place: in the woods."
The Great Himalaya Trail
The full trail twists through Bhutan, India and Nepal, taking in rice paddies, forests and pastures in the Himalayan foothills – and all while nearly 7,000ft (2,134m) above sea level. "The whole expedition was a phenomenal and very privileged experience," says former British Army officer Doc McKerr. "My route went through some of the most amazing and difficult landscapes that the world has to offer."
Hokkaido Nature Trail Japan
The northernmost of Japan's walking trails (of which there are more than you'd think – they have nine trails of over 1,000 miles each), the Hokkaido Nature Trail is a whopping 2,849 miles (4,585km) of volcanoes, lakes, glaciers and forests. Temperatures in the summer aren't dissimilar to over here, and if you think walking gets any better than watching an active volcano in a balmy 23°C, come on.
Bibbulman Track Australia
Starting just outside Perth and winding its way 600 miles (966km) to Albany, the Bibbulman Track is like a greatest-hits set of everything Australia has to offer. There are beaches, vineyards, clifftops and forests, and even chances to spot whales and trample grapes. The longest of the nine stages takes 12 days, with no towns on the way, so it's not one for the wilderness-averse.
Sign up for workout ideas, training advice, the latest gear and more.
Thank you for signing up to Coach. You will receive a verification email shortly.
There was a problem. Please refresh the page and try again.